Drummond Woodsum Welcomes Luke Webster to Our New Hampshire School Law Team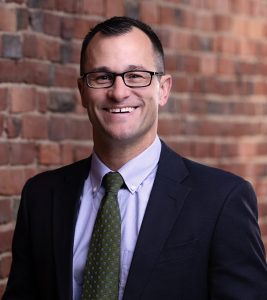 Drummond Woodsum is pleased to welcome Luke Webster to our School and Education practice. Based in our Manchester office, Luke will be providing advice to public schools on a wide range of complex legal issues with an emphasis on special education law.
Luke is a decorated service member with a distinguished military career, most recently serving as a Judge Advocate General in the New Hampshire Army National Guard. Luke has deployed to the Middle East and trained in Europe, Africa, and South America in support of the Army's legal mission to represent the legal interests of Soldiers and the U.S. Army. Luke also served as the legal advisor to the Joint Task Force commander responsible for overseeing the New Hampshire National Guard's support to citizens during the State's COVID-19 pandemic response. Additionally, Luke represented indigent clients in criminal cases as a New Hampshire Public Defender and has served on a number of non-profit boards in his community that promote equitable learning experiences for all students.
Luke is a graduate of the University of New Hampshire School of Law where he earned a J.D.; Colby College, where he earned a B.A. in Government; and University College Cork (IRE) where he earned a Certificate in European Political Systems.