At Drummond Woodsum, we have created a collegial firm culture that emphasizes devotion to serving our clients, collaboration, and mutual respect.  We are one of the most respected law firms in New England, employing over 140 attorneys, consultants, and professional staff with offices in Maine and New Hampshire.
We recognize that our greatest asset is our people so we have intentionally created an environment where personal and professional growth are encouraged and fostered through mentorship and a respect for work-life balance.  We believe this is why we have earned a Top 10 ranking as one of Maine's Best Places to Work for four consecutive years.
Not only will you do interesting work and be supported at every level of your professional development, but you will work alongside practitioners who have earned national reputations in their practice areas, have been elected as Fellows of specialty practice area colleges, and have achieved rankings in Chambers USA, Best Lawyers in America, Super Lawyers, and Martindale Hubbell.
For more information about employment at Drummond Woodsum please contact hr@dwmlaw.com.
Quality of life in New England
The quality of life here is high. Good schools, museums, theater, music, fine dining and more – Portland, Maine as well as Portsmouth, Lebanon, and Manchester, New Hampshire are great places to live, raise a family and become part of a culturally interesting community. Close to the ocean – for sailing, sea kayaking, swimming – and the mountains – for hiking and some of the best skiing in the East – not to mention Boston, an easy drive or train ride away – these areas have it all.
Here are a couple of helpful resources on the region:
Why our attorneys choose to work at Drummond Woodsum
"The firm cares about people – its clients, its workforce, and the larger community.  Everyone is treated respectfully and is valued; we are a very collaborative group and ensure clients receive the highest quality services from the expert best suited to work on a given matter."  – Allen Kropp, Portland, ME
"Drummond Woodsum is filled with smart, friendly people who are truly inspired by the work that their clients are doing." – Meghan Glynn, Manchester, NH
"Drummond Woodsum is a wonderful law firm, full of talented attorneys and non-attorney professionals and staff who practice top notch law, care about their clients and each other, and work together well." – Laurel McClead, Portland, ME
"I went to law school believing that "firm life" was not for me. I had previously worked for nonprofit and governmental entities, and I had planned to return to public health policy advocacy upon graduation. However, Drummond set itself apart, proving to be a collegial and supportive environment where attorneys celebrate the success and growth of their coworkers, operate as a team, and work to provide clients with seamless, holistic legal representation and counsel." – Amy Olfene, Portland, ME
"I am surrounded by subject matter experts and incredible attorneys and consultants who share my passion for working with schools and are willing to help with any project. I work with kind and compassionate people who are very good at what they do…and we have a lot of fun." – Jim O'Shaughnessy, Manchester, NH
"I want to practice at Drummond Woodsum, because the firm offers a collaborative environment, and the attorneys here possess diverse skills such that the firm is positioned to assist with nearly any legal matter you can imagine." – Ben Plante, Portland, ME
"Drummond provides the services, collective experience and support of a large firm which helps me efficiently and effectively do my job, and treats its professionals, staff and clients each as individually crucial components of the firm's collective success, creating an ideal atmosphere for the firm to provide impeccable service to its clients.  It feels really good to be a part of a firm that operates this way." – Keri Roman, Manchester, NH
"The team assembled here is absolutely second to no one; it is an amazing and humbling team to be a part of.  Any need that a client may have can very likely be addressed by someone who is extremely competent in that field.  This is maybe not so surprising for a firm of this size.  What is truly remarkable is how collegial everyone is towards each other and easy to work with." – Steven Whitley, Manchester, NH
Careers
Attorneys
Paralegals & Staff
Summer Associates Program
Open Positions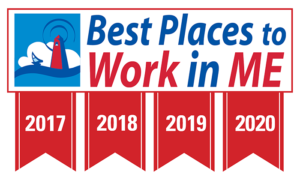 Close Modal Dialog
Careers