Summer Associates Program
Drummond Woodsum seeks two 2Ls for our 2023 summer program. Our summer program includes students from top law schools from all over the United States. We select summer associates based on academic performance, personal motivation, leadership experience and practice area interests. Another key criterion in our process is ownership of one's law practice with a vision for where you wish to be and a willingness to work to get there.
Many of our lawyers come to Drummond Woodsum during the summer between their second and third years of law school. We generally do not hire 1Ls for the summer program but we do welcome applicants considering judicial clerkships after law school. Compensation for summer associates is competitive with that of our peer firms in Northern New England.
To apply for a Summer Associate position please include your resume, cover letter, writing sample, and a copy of your transcript. Please check with your Career Services Office for application deadlines and procedures. If we haven't advertised with your school, we invite you to contact us directly on or before July 1, 2022 to:
Jessica Garretson
Drummond Woodsum
84 Marginal Way, Suite 600
Portland, Maine 04101-2480
hr@dwmlaw.com
Overview of Summer Program
Over the course of 10 weeks, summer associates gain experience with the practice of law at Drummond Woodsum and with our group of lawyers and staff by working on substantive client matters from all areas of the firm's practice. Summer associates do not work in isolation- receiving assignments, completing them, and sending the completed work back to the Summer Associate Coordinator. Summer associates get a true sense for associate life at Drummond Woodsum. Summer associates meet with the assigning attorney at the beginning of each project to discuss what is expected and again at the completion of the assignment to receive feedback on their work. Summer associates are also invited to attend our monthly Firm Lunch meetings where various groups highlight what they're working on, as well as smaller practice group meetings to get a better understanding of the type of work Drummond Woodsum takes on and how we approach such work. In addition to working with many of the firm's lawyers on diverse projects, summer associates have the opportunity to engage in social activities with the lawyers, consultants, and staff, so that by the end of the summer they will know as many of Drummond Woodsum's people as possible. Past social activities include visits to local breweries, boating in Casco Bay, group hikes, sporting events, and meals with various groups of Drummond Woodsum personnel. The quality of life in New England is extraordinary. We have the benefits of good schools, museums, theater, music, fine dining, and we're able to enjoy both the mountains and the sea. We look forward to hearing from you.
About Drummond Woodsum
Drummond Woodsum is one of New England's premier law firms with offices in Portland, Maine and Lebanon, and Manchester, New Hampshire. Our experience, combined with a dedicated team of attorneys and associates means unparalleled legal and consulting services for our clients, both local and international. Major practice areas include corporations and businesses, environmental and energy, Tribal Nations, schools, municipalities, private clients, and conservation groups, among others. Our experience and expertise allow us to focus on individualized, creative problem solving based on solid client relationships. We practice law differently At Drummond Woodsum, we use a team-based approach – small groups of highly specialized attorneys that work together to offer clients the counsel and support they need, precisely when they need it. This approach sets Drummond Woodsum apart and requires associates who delight in collaboration and possess a flexible and creative legal mind. Our offices in Portland, Portsmouth, Lebanon, and Manchester provide strong, central locations for our team to serve clients. Our team is constantly growing and we are always seeking new members to serve our clients and grow our practice.
__________________________________________
Drummond Woodsum is an equal opportunity and affirmative action employer that does not discriminate on the basis of race, religion, color, national origin, sex, veteran's status, age, disability, sexual orientation, gender identity, genetic information, creed, citizenship status, marital status, or any other characteristic protected by federal, state or local laws. Our Firm's policy applies to all terms and conditions of employment. To achieve our goal of equal opportunity, Drummond Woodsum maintains an affirmative action plan through which it makes good faith efforts to recruit, hire and advance in employment qualified minorities, females, disabled individuals and covered veterans. EOE M/F/V/D
Careers
Attorneys
Paralegals & Staff
Summer Associates Program
Open Positions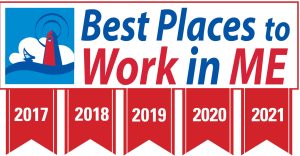 Close Modal Dialog
Careers