Stacey Caulk Elevated to Co-Leader of Drummond Woodsum's Land Use and Conservation Practice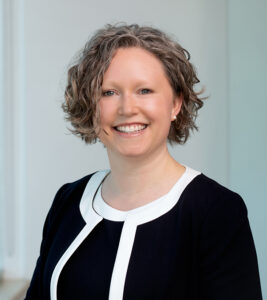 Drummond Woodsum is pleased to announce that Stacey Caulk has been named as Co-Leader of the firm's Land Use and Conservation practice group.  Now co-led by Stacey and David Kallin, Drummond Woodsum's Land Use and Conservation practice provides services to landowners, land trusts, conservation organizations, environmental non-profits, and local governments in their efforts to protect wild, scenic, and ecologically sensitive areas. David has served as the practice group leader for over 11 years.
"This strategic move aims to expand and develop the practice," said Toby Dilworth, Managing Director. "The addition of Stacey's leadership ensures not only our commitment to delivering exceptional service, but also our commitment to conservation and environmental advocacy."
Stacey is an accomplished attorney skilled in handling complex regulatory issues.  From bio-sequestering land conservation projects to multi-state renewable energy projects to affordable housing projects, she applies her insightful discipline to deliver results for climate security, clean energy, and community development.  She represents clients in a wide range of complex environmental, conservation, and land use matters, including transactions, permitting, project approval, compliance, enforcement, stewardship, and litigation.