Jeff Piampiano is a Featured Speaker During the 2022 District of Maine Judicial Conference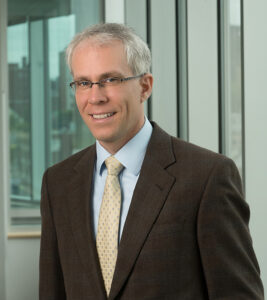 Drummond Woodsum attorney, Jeff Piampiano, was a featured speaker during the 2022 District of Maine Judicial Conference on November 14 & 15, 2022, at the Samoset Resort in Rockport, Maine.
Jeff spoke as a panelist on the breakout session "SBRA: Are the best years yet to come?" Congress passed the Small Business Reorganization Act to give eligible debtors a new opportunity to reorganize through a faster, more effective, and more affordable version of Chapter 11 bankruptcy.  Jeff and fellow panelists Adam Prescott, and Tanya Sambatakos along with Moderator and Chief U.S. Bankruptcy Judge Peter Cary explored current and possible future trends that emerged from data of more than 3,000 SBRA cases filed nationally.
Jeffrey Piampiano focuses his practice on bankruptcy matters and debtor/creditor litigation. His wide range of clients include debtors in bankruptcy, creditors (including banks and credit unions), bankruptcy trustees, private sector business clients, municipalities, and other governmental bodies. A recognized leader in financial restructuring and insolvency, Jeff is sought after by clients to provide innovative legal strategies and attain business-minded outcomes.