Drummond Woodsum Welcomes Maureen Sturtevant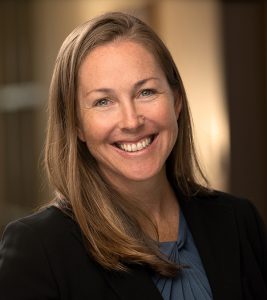 The litigation practice at Drummond Woodsum is pleased to welcome the expertise of Maureen Sturtevant. While experienced in general commercial litigation, Maureen Sturtevant will focus her practice on the representation of physicians, nurses, and other health care professionals, as well as hospitals and private health care organizations against professional malpractice claims, and will continue to provide counsel to health care organizations in a variety of health-law related issues.
With over a decade of experience, Maureen has demonstrated her litigation skills and understanding of medical malpractice claims through the successful representation of healthcare clients to favorable verdicts in jury trials and panel hearings, as well as before various Boards of Licensure in defense of administrative complaints. Her understanding of the rhythms of both civil litigation and administrative claims, combined with her knowledge of how providers and healthcare organizations practice—and the challenges they face every day in providing the best care to patients—guides her strategy in her efforts to obtain the best outcome for her clients.
Maureen has been recognized as a "Rising Star" in Medical Malpractice Defense by New England Super Lawyers and was recently selected by Best Lawyers as "Lawyer of the Year" in Medical Malpractice Law for Portland, Maine metro area.
Maureen earned her B.A. from University of Virginia, and her J.D. from Roger Williams University School of Law.