Drummond Woodsum Announces New Shareholders and Senior Consultants
Drummond Woodsum is pleased to announce our newest shareholders, Isabel Ekman and Kellie Fisher. The firm is also proud to announce that Penelope Wheeler-Abbott and Mark Gallagher have been promoted to Senior Consultants.  
Drummond Woodsum Managing Director Benjamin Marcus commented, "each of these individuals has added a great deal to our firm and made us much better as a consequence of their commitment to our clients and our firm. We are indeed lucky to have them on our team!"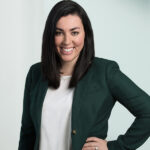 Isabel primarily represents school districts on a diverse and ever-evolving spectrum of issues including special education and disability law, student rights, student discipline, and Title IX issues. She also routinely advises healthcare providers on HIPAA compliance. As a sought-after thought leader in the education space, Isabel conducts customized trainings on special education law and Title IX compliance at the K-12 level. She has published numerous works on these topics, and is also frequently invited to present at conferences and events. Her expertise and professionalism earned her recognition by New England Super Lawyers as a Rising Star in the field of Schools and Education, and on the Best Lawyers "Ones to Watch" list in the field of Education Law.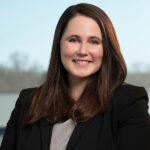 Kellie represents secured and unsecured creditors, equity holders, debtors, liquidating and litigation trustees, DIP lenders, and official and ad hoc committees of creditors and equity holders in many aspects of restructuring and insolvency – including litigation. With a sophisticated understanding of the restructuring legal landscape, Kellie represents a wide array of stakeholders in Chapter 7, 11, 12, and 13 cases and other restructuring transactions. She advises clients on all aspects of the restructuring process, including plan negotiation and drafting, DIP lending, section 363 sales, adversary proceedings and contested matters, fraudulent conveyance and preference litigation, and other debtor/creditor litigation. Kellie is recognized by Best Lawyers as "One to Watch" in Bankruptcy and Creditor Debtor Rights / Insolvency and Reorganization Law. She is a board member of the International Women's Insolvency & Restructuring Confederation (IWIRC New England) and a member of the American Bankruptcy Institute and the Turnaround Management Association.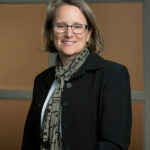 Penelope works with schools and municipalities as a non-lawyer consultant and advocate providing guidance on wide-ranging education and human resources matters including special education, school administration, investigation, personnel evaluation, supervision, and policy development. As a former school administrator, Penny has extensive experience in dealing with employee, student, and education issues of all kinds. She maintains her certifications as a teacher, building administrator, and assistant superintendent.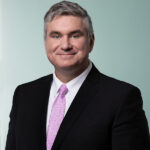 Mark is a non-lawyer, senior consultant who advises corporations, nonprofits, advocacy organizations, and electoral campaigns on a broad range of energy, regulated substances, and health care matters. Mark has nearly 28 years of experience in the legislative and electoral process and has served at the highest levels in the U.S. House and Senate and has led statewide and congressional campaigns.