Automotive Right-to-Repair Referendum Passes with Overwhelming Support
Published by the Portland Press Herald on November 7, 2023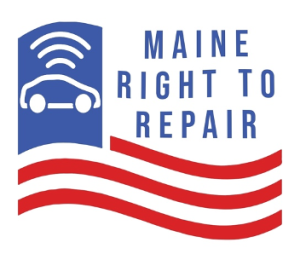 The ballot question to ensure that independent repair shops have access to vehicle data passed by a wide margin Tuesday.
With 68% of the returns counted, 84% of voters were supporting the Automotive Right to Repair Act referendum. The Associated Press had called the race with 45% of the returns counted.
Tommy Hickey, director of the Maine Automotive Right to Repair Coalition, said the next step in this process is to sit down with Maine's attorney general and help guide the state on how to best implement this law.
View the full story here.